catch signs of disease early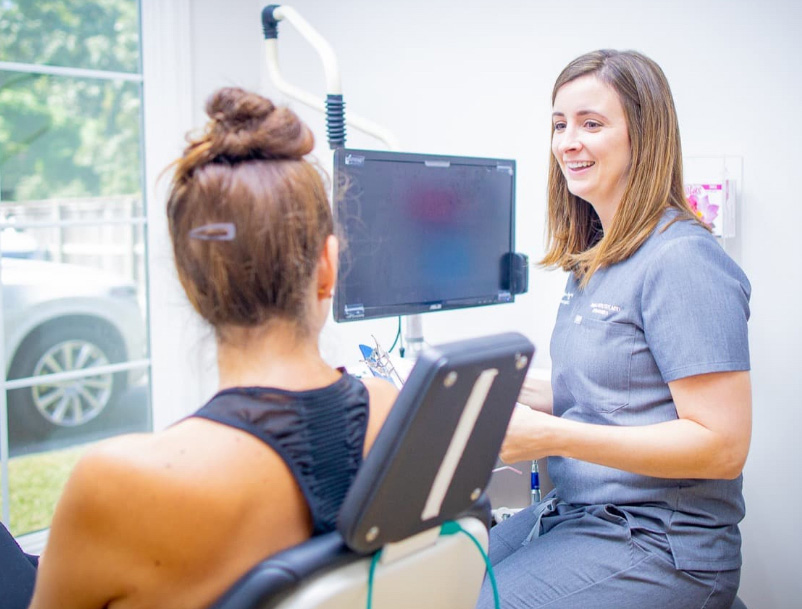 Your mouth is one of the most important organs in your body. Because of its daily usage and exposure, the mouth can be susceptible to numerous diseases and cancers. It may show indications of serious diseases through varying symptoms. When dentists cannot identify symptoms and sources of pain, they turn to oral pathology. At Greenville Oral Surgery Partner, our specialists have years of education and training in working with unique oral conditions. We are qualified to perform biopsies and diagnose unusual symptoms in the mouth.
If you experience inexplicable lumps or bleeding in the mouth, contact us today.
Do You Need an Oral Pathologist in Missouri?
Our mouths are lined with a specific type of skin called mucosa that is smooth and pink. If there are alterations in appearance or texture in the mouth's skin, this may be a warning sign for something more serious, such as oral cancer in extreme cases.
Some signs that may indicate cancerous growth or disease include:
These symptoms can occur on the lips, tongue, gum tissue, palate, side of the mouth, and more. If you notice such signs, it is imperative you seek medical attention from a trained oral pathologist. Our oral surgeon specialists can help.
We have years of experience administering oral biopsies and carefully examining samples to determine what possible condition a patient may be suffering. Our professionals have specific training in dealing with such conditions. Once we diagnose the issue, we can inform you of your treatment options and how to best maintain your oral health. Schedule a consultation at one of our four locations to get started today.
Have Questions about how we can help?
At Greenville Oral Surgery Partners, our goal is to treat all of our patients like family. With years of surgical experience and advanced training, our surgeons can handle all of your oral and maxillofacial surgical needs safely and efficiently. If you think you or your child require any of our listed oral surgery procedures, call (864) 281-9119 or contact our office online. You can also visit one of our locations to schedule an appointment today.
At Greenville Oral Surgery Partners we know how to help you. Our board-certified surgeons and expert staff can provide the care you need to relieve the discomfort you feel.
What are
others saying
about us?
"I had all 4 wisdom teeth taken out by Dr. Cobb. I was terrified!! He made me so comfortable! He talked me thru everything & made sure I understood. His voice is so soothing. He made things even better. I would recommend ANYONE to Dr. Cobb. He & his team is the best! Not to mention I was PAIN-FREE!"
★ ★ ★ ★ ★
"The most amazing and friendly staff, best ever!! Dr. Wilson is so so friendly, personable, and an amazing oral surgeon! The greatest experience I have ever had!!"
★ ★ ★ ★ ★