Office Hours
Monday through Thursday:  
8am – 4:30pm
If you have discomfort, are in an emergency situation, or just need a consultation, every attempt will be made to see you that day or as soon as possible.
We try our best to stay on schedule to minimize your waiting. Due to the fact Dr. Wilson, Dr. Dunlap, Dr. Moore, Dr. Cobb, Dr. Friend,  and Dr. Gibson provide many types of oral surgery services, various circumstances may lengthen the time allocated for a procedure. Emergency cases can also arise and cause delays. We appreciate your understanding and patience.
Please call us at 864-281-9119 with any questions or to schedule an appointment.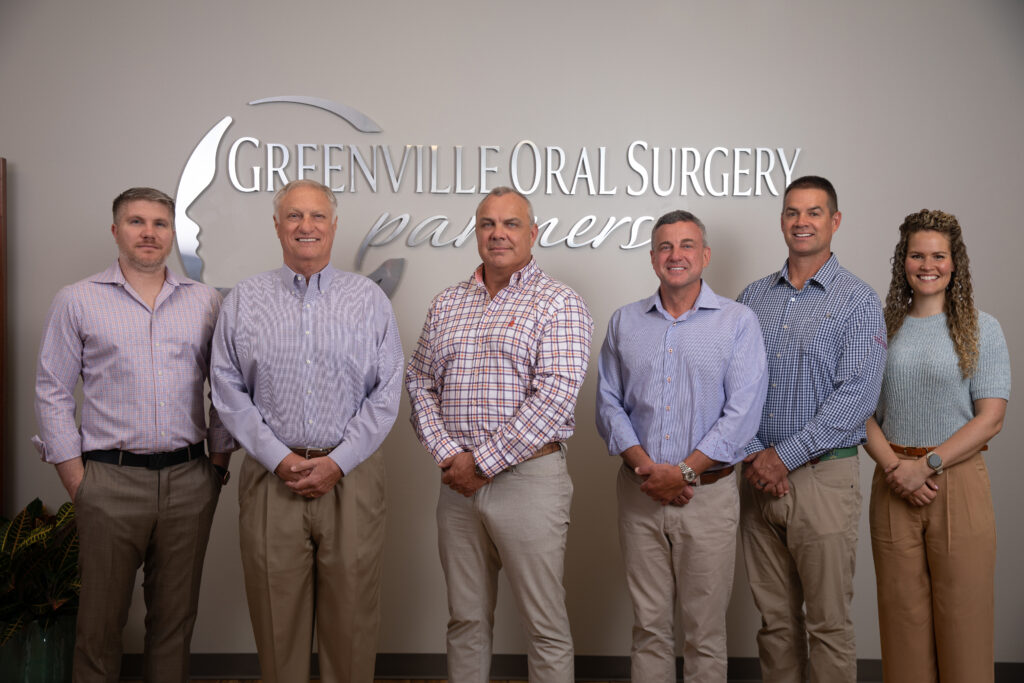 If you are an existing patient, this contact form should not be utilized for communicating private health information.
We are committed to providing the highest quality of care in a comfortable and compassionate environment.
What are others saying about us?
"I had all 4 wisdom teeth taken out by Dr. Cobb. I was terrified!! He made me so comfortable! He talked me thru everything & made sure I understood. His voice is so soothing. He made things even better. I would recommend ANYONE to Dr. Cobb. He & his team is the best! Not to mention I was PAIN-FREE!"
"The most amazing and friendly staff, best ever!! Dr. Wilson is so so friendly, personable, and an amazing oral surgeon! The greatest experience I have ever had!!"