Improve the Health of Your Jaw with a Bone Graft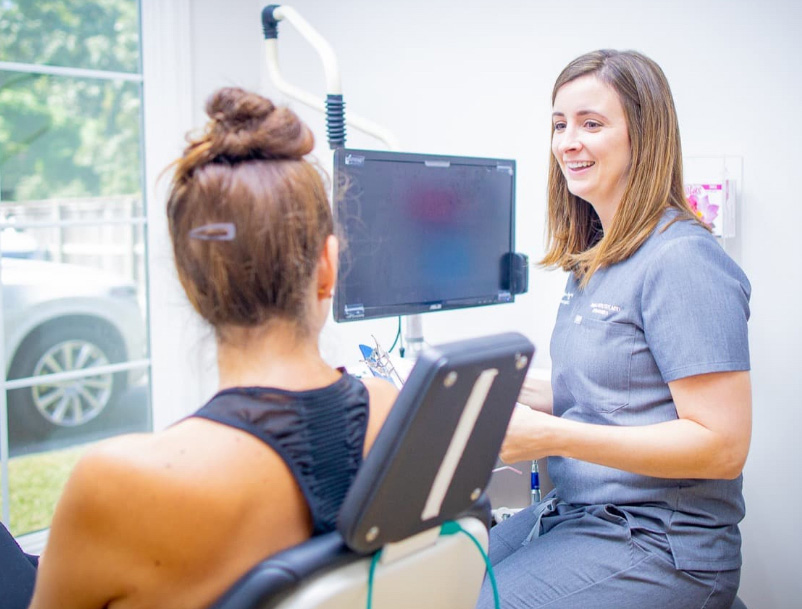 With modern surgical advancements and innovative technology, dentists have better solutions to protect and maintain oral health. Our oral surgeons in Greenville, Duncan, Powdersville and Cleveland Court have experience in many oral procedures, including bone grafting. Bone grafting is a surgery where the missing bone is replaced to allow for effective dental implants. With our advanced oral technology and procedures, we can even promote new bone growth in that location for optimal results.
Promoting Bone
Growth From the
Root Up
In general, we recommend removing wisdom teeth before age 30, as the risk of complications increases later in life. In addition, the longer you wait, the more complicated and difficult the procedure becomes. However, our surgeons can perform safe and effective wisdom tooth extraction at almost any stage of life.
In some cases, natural bone extractions and placements may not be an option for patients. Our visionary oral surgeons in Greenville, SC are skilled at using synthetic materials to mimic the effects of normal bone grafts.
Here are common bone graft substitutes we use:
At Greenville Oral Surgery Partner, our experienced oral specialists understand the complexities of bone grafts and have a history working with the different options available to our patients. You can eliminate chronic mouth/tooth pain and regenerate bone growth with the help of our highly experienced oral surgeons. Accepting patients all across Greenville, Duncan, Cleveland Court and Powdersville. Schedule a consultation at our practice to learn more about how bone grafting can help you. 
Have Questions about how we can help?
At Greenville Oral Surgery Partners, our goal is to treat all of our patients like family. With years of surgical experience and advanced training, our surgeons can handle all of your oral and maxillofacial surgical needs safely and efficiently. If you think you or your child require any of our listed oral surgery procedures, call (864) 281-9119 or contact our office online. You can also visit one of our locations to schedule an appointment today.
At Greenville Oral Surgery Partners we know how to help you. Our board-certified surgeons and expert staff can provide the care you need to relieve the discomfort you feel.
What are
others saying
about us?
"I had all 4 wisdom teeth taken out by Dr. Cobb. I was terrified!! He made me so comfortable! He talked me thru everything & made sure I understood. His voice is so soothing. He made things even better. I would recommend ANYONE to Dr. Cobb. He & his team is the best! Not to mention I was PAIN-FREE!"
★ ★ ★ ★ ★
"The most amazing and friendly staff, best ever!! Dr. Wilson is so so friendly, personable, and an amazing oral surgeon! The greatest experience I have ever had!!"
★ ★ ★ ★ ★