Relax during your procedure
Our staff has received training in assisting with IV sedation and outpatient general anesthesia. All our assistants are required to have passed the Dental Anesthesia Assistant National Certification Examination from the American Association of Oral & Maxillofacial Surgeons. We utilize anesthesia in our state-of-the-art office and provide careful monitoring for every patient before and after procedures.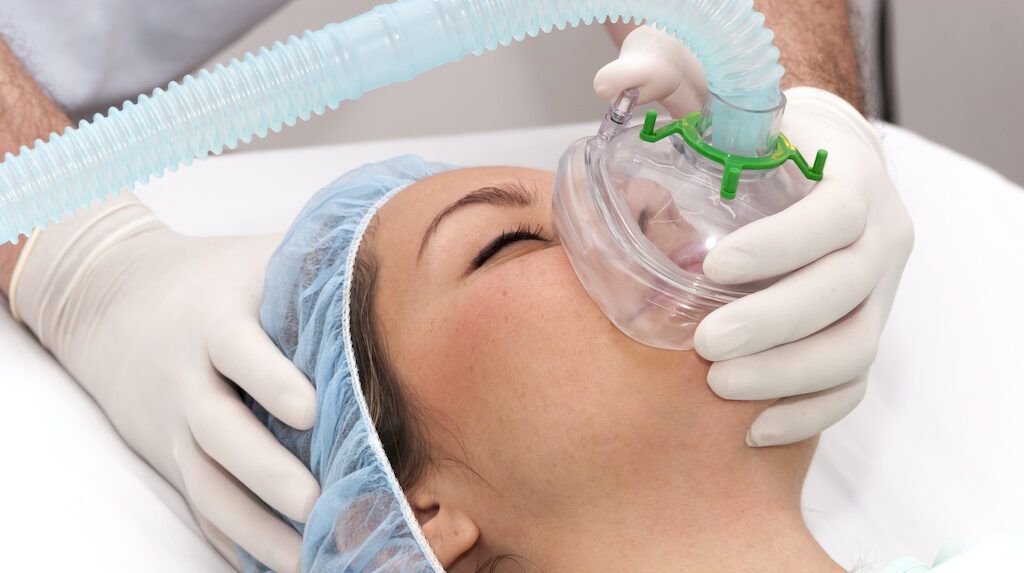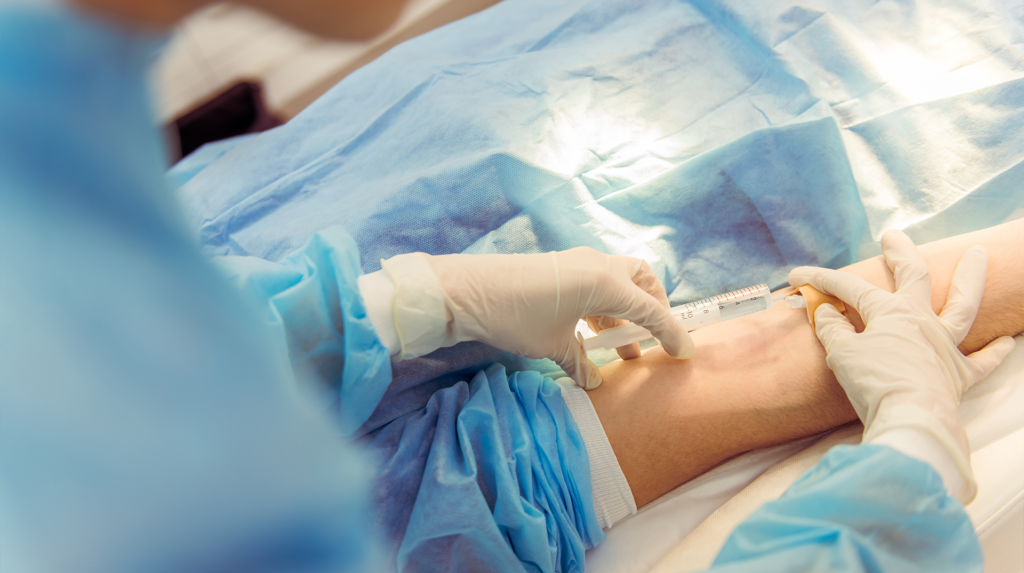 At Greenville Oral Surgery Partners, we also provide our patients with access to intravenous sedation, which is also known as dental intravenous anesthesia or "twilight sedation." This form of sedation allows you to feel comfortable and relaxed during an oral surgical procedure. You may even fall asleep. Intravenous or "IV" sedation can be carried out right in our office under the supervision of the surgeon. The IV is inserted through a vein in your arm / hand and applied as a continuous drip. The intention is to use the least amount of medication possible. In addition to being affordable and effective, IV sedation is extremely safe, making it an attractive option for many patients.
Nitrous Oxide / "Laughing Gas"
Nitrous oxide analgesia, or "laughing gas," has been the preferred and classic method of sedation for dental procedures. Nitrous oxide combines about 50% to 70% oxygen with at least 30% nitrous oxide, making it a safe method of sedation. Patients remain in control of their physical functions and breathe independently but may fall asleep or forget some of what happened to them during the procedure. Patients with certain respiratory conditions including emphysema or exotic chest conditions, or even patients suffering from a cold, may not want to use nitrous oxide. You can ask our office to conduct a short "five-minute trial" to test this sedation option prior to your procedure.
Some of the benefits of laughing gas include:
At Greenville Oral Surgery Partners, we know how to help you. Our board-certified surgeons and expert staff can provide the care you need to relieve the discomfort you feel.
What are others saying about us?
"I had all 4 wisdom teeth taken out by Dr. Cobb. I was terrified!! He made me so comfortable! He talked me thru everything & made sure I understood. His voice is so soothing. He made things even better. I would recommend ANYONE to Dr. Cobb. He & his team is the best! Not to mention I was PAIN-FREE!"
"The most amazing and friendly staff, best ever!! Dr. Wilson is so so friendly, personable, and an amazing oral surgeon! The greatest experience I have ever had!!"