When teeth are impacted, decaying, or broken, they cause discomfort. Dentists may try to fix the issue with a crown or other alternatives. However, if the damage is too severe or potentially hurting surrounding teeth, it may be best to remove the decaying tooth. This is called an extraction.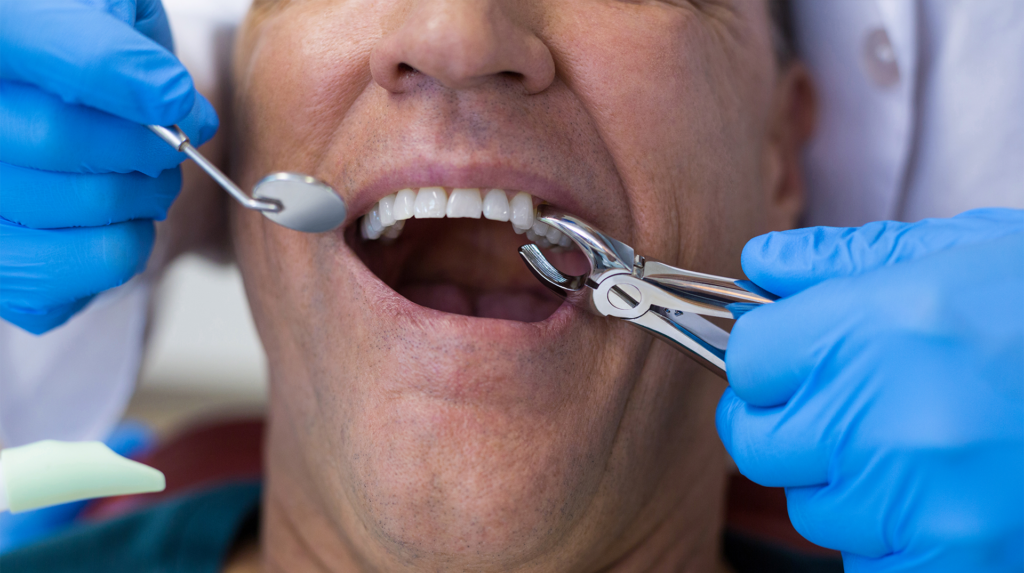 A tooth extraction is one of the most common dental procedures performed in the United States. Many patients come in to have a tooth removed and leave shortly thereafter. While not the solution for every toothache, there are many valid reasons to have a tooth extracted.
Care after a tooth extraction.
While the tooth extraction may be over quickly, the oral care that you follow after your procedure will greatly impact your overall oral health. After a tooth extraction, the dentist will send you home to recover and will usually provide a prescription for painkillers.
Here are some helpful tips on reducing discomfort, speeding the healing process, and minimizing the risk of infection:
At Greenville Oral Surgery Partners, we know how to help you. Our board-certified surgeons and expert staff can provide the care you need to relieve the discomfort you feel.
What are others saying about us?
"I had all 4 wisdom teeth taken out by Dr. Cobb. I was terrified!! He made me so comfortable! He talked me thru everything & made sure I understood. His voice is so soothing. He made things even better. I would recommend ANYONE to Dr. Cobb. He & his team is the best! Not to mention I was PAIN-FREE!"
"The most amazing and friendly staff, best ever!! Dr. Wilson is so so friendly, personable, and an amazing oral surgeon! The greatest experience I have ever had!!"