Protect Your Oral Health with a Tooth Extraction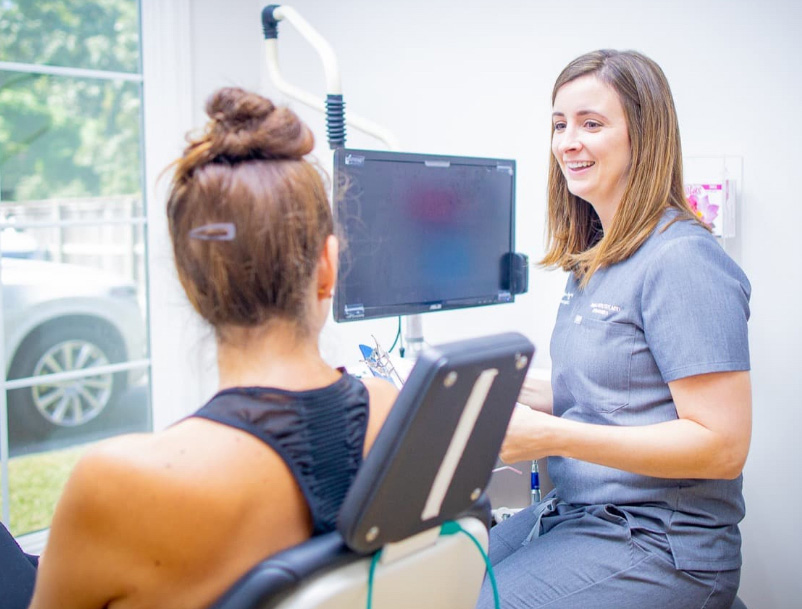 When teeth are impacted, decaying, or broken, they cause pain and discomfort. Dentists may try to fix the issue with a crown or other alternatives. However, if the damage is too severe or potentially hurting surrounding teeth, it may be best to remove the decaying tooth. This is called an extraction. At Greenville Oral Surgery Partner, our expert oral surgeons have years of experience providing teeth extractions at our four convenient Greenville, SC area locations. They work quickly and efficiently to minimize pain and maximize your dental health.
Receive quality, expedient care when you contact one of Greenville Oral Surgery Partners's locations. To speak with our oral surgeons, request an appointment today.
What You Should Know About a Tooth Extraction
A tooth extraction is one of the most common dental procedures performed in the United States. Many patients come in to have a tooth removed and leave shortly thereafter. While not the solution for every toothache, there are many valid reasons to have a tooth extracted.
Why a patient may need a tooth extraction:
Tooth extractions and wisdom tooth removal are often preventative measures taken to protect other teeth in the mouth. The procedure, under normal circumstances, is very straightforward. You will first discuss your situation with one of our oral surgeons in Greenville, SC. During the procedure, the surgeon will numb your tooth, jawbone, and the surrounding gums. They will then extract the tooth using specific oral tools, which may cause some pressure, but no pain.
Care After a Tooth Extraction
While the tooth extraction may be over quickly, the oral care that you follow after your procedure will greatly impact your overall oral health. After a tooth extraction, the dentist will send you home to recover and will usually provide a prescription for painkillers.
Here are some helpful tips on reducing discomfort, speeding the healing process, and minimizing the risk of infection:
We Treat Patients Like Family
Request an appointment with our Greenville oral surgeons at Greenville Oral Surgery Partners for effective and precise tooth extractions. We walk patients through every step of the process. We follow up after surgery to ensure you are doing well. We genuinely care about your well-being and want to make sure your oral health improves following your procedure. We also provide dental implant services following an extraction procedure.
Have Questions about how we can help?
At Greenville Oral Surgery Partners, our goal is to treat all of our patients like family. With years of surgical experience and advanced training, our surgeons can handle all of your oral and maxillofacial surgical needs safely and efficiently. If you think you or your child require any of our listed oral surgery procedures, call (864) 281-9119 or contact our office online. You can also visit one of our locations to schedule an appointment today.
At Greenville Oral Surgery Partners we know how to help you. Our board-certified surgeons and expert staff can provide the care you need to relieve the discomfort you feel.
What are
others saying
about us?
"I had all 4 wisdom teeth taken out by Dr. Cobb. I was terrified!! He made me so comfortable! He talked me thru everything & made sure I understood. His voice is so soothing. He made things even better. I would recommend ANYONE to Dr. Cobb. He & his team is the best! Not to mention I was PAIN-FREE!"
★ ★ ★ ★ ★
"The most amazing and friendly staff, best ever!! Dr. Wilson is so so friendly, personable, and an amazing oral surgeon! The greatest experience I have ever had!!"
★ ★ ★ ★ ★